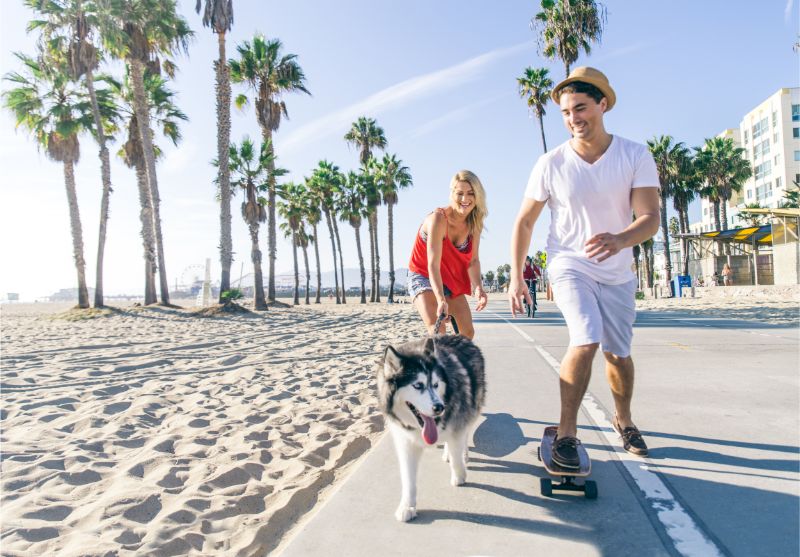 Angelenos hoping for a pleasantly-mild summer, prepare for a little heartbreak – we are on course to break record record highs, again.
High temperatures coupled with an extremely arid climate can make southern California a tad uncomfortable for all residents – including pets. With our summer pet safety tips, your best pal can relax in the shade, enjoy a tasty frozen treat, and stay far from trouble, all summer long.
Dawn. Dusk. Repeat.
Until the pavement no longer feels too hot for your own bare feet, it's best to hold off trotting down the block with your dog. The hours surrounding dawn and dusk are optimal for summer stroll, pet safety–wise. Otherwise, the direct hit from the sun can make sand, concrete, asphalt, gravel, and even dirt pathways quite dangerous for delicate paw pads.
Continue…