Shiloh Veterinary Hospital is proud to offer high-quality exotic animal veterinary care in Encino, Bel Air, Woodland Hills, and the San Diego county. Dr. Rosen has extensive experience in exotic companion medicine, and she loves taking care of these unique animals (especially potbellied pigs!).
At Shiloh Veterinary Hospital, we cater to our exotic pet patients with personalized, in-house medical care delivered right to your doorstep. We treat a wide variety of exotic species including birds, reptiles, fish, amphibians, invertebrates, pot-bellied pigs, and small mammals and ruminants.
Our exotic veterinary services include:
Wellness exams- Routine checkups help prevent illness and disease.
Surgery– Advanced surgical care for exotics is performed in our state-of-the-art mobile surgical suite.
Dentistry– Dr. Rosen performs tooth trimming for rabbits and rodents, and provides general oral health care.
Bloodwork testing and internal parasite screening
Diagnostics and Imaging– In-house tissue, urine, and stool testing with rapid results.
Vaccinations– Some exotic animals require yearly vaccinations.
Beak, nail, and hoof trimming
Husbandry– Evaluation of cage size, temperature, lighting, etc. to ensure your pet is safe and comfortable in the right space.
Nutrition and diet consultations
Behavioral assessments– Learn about your exotic pet's social needs and what type of behavior to expect as they get older.
Microchipping– Microchip IDs protect pets and bring them back home if they get lost.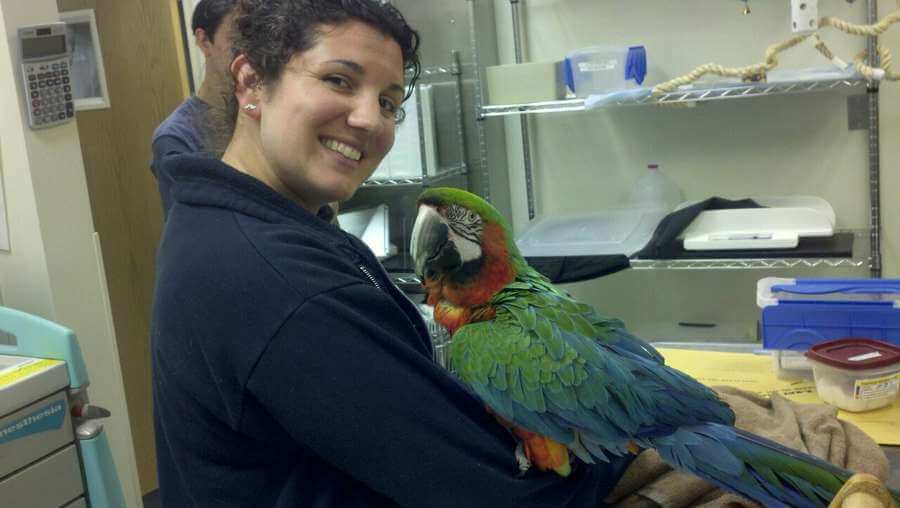 Exotic animals require special attention, and we are dedicated to keeping your pet healthy and preventing potential medical issues from getting worse, through effective diagnosis, treatment, and compassionate care.
We are a Fear Free Certified clinic and members of the Association of Exotic Mammal Veterinarians. At Shiloh Veterinary Hospital, you can rest assured that we'll take excellent care of your exotic companion so they can live a long, healthy, and happy life.
To learn more about our exotic animal veterinary services, please call us at (818) 614‑9929.